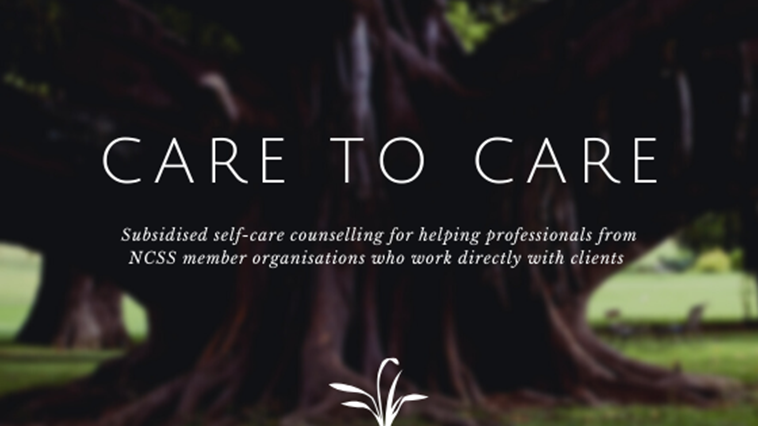 Here is our little effort to help.
You and I are part of Singapore's social service ecosystem to provide help and assistance to our various communities with complex characteristics and needs. We are no stranger to disappointments, stress and burn-out. At times, our own challenges with friends, family members, or even our spouse may discourage us from rendering effective help through our work. Yet, a safe space to process our difficulties is much needed and hard to come by. It is with such understanding that my team specially raised funds and involved our donors to support you who support others through this Care to Care Programme.
For Social Workers, Counsellors, Youth workers and other allied professionals (e.g. psychologists, special education (SPED) teachers, nurses) employed by any NCSS member organisation, we provide you with up to 5 counselling sessions at special rates based on your gross monthly salary. This is to help you kick start your self-care journey. The counselling sessions are limited to the weekdays. You may refer to the price schedule below. Confidentiality will be ensured, and no reporting will be made to your organisation.
| | | |
| --- | --- | --- |
| | Gross monthly salary* | Individual Session |
| Tier 1 | $3,500 and below | $40/hr |
| Tier 2 | Above $3,500 | $60/hr |
* Payslip is required
You deserve help and support just like your clients do. Make an appointment with us and spread the word to colleagues from other NCSS member organisations today.
Click here to make an appointment or call us at 6788 8220. 
Regards,
Dr Jeannie Chiu
Executive Director
Eagles Mediation & Counselling Centre Ltd