The Action Program for Moving Beyond Death, Divorce, and Other Losses
Many of us have gone through losses. People say we have to let go and move on in our lives, but they don't tell us what we need to do to accomplish that.
Your grief over your loss are normal and natural. Whether your loss is from:
Death
Divorce or end of a relationship
Loss of a career
Loss of trust
Loss of health
Loss of safety
Loss of faith
Many more
You do not need to carry pain from loss like walking with pebbles in your shoes. Through grief recovery, painful memories are transformed, and you can open your heart again. The Grief Recovery Methods® Group Program provides partnerships and guidance to ensure that it happens.

In this 6-week Group Program, you will be guided to take action on your grief and loss. It will involve personal reading and processing, paired-up sharing and facilitated group work by our Certified Grief Recovery Specialist®. All sharing will be kept confidential.
4 – 12 persons a group
6 weekly sessions, 2 hours per session
Special rate: $360 (includes a copy of The Grief Recovery Handbook)
Start dates of upcoming runs (depends on COVID-19 situation)
17 Jun, Wed at 10am or 7pm (register by 30 May)
19 Aug, Wed at 10am or 7pm (register by 1 Aug)
21 Oct, Wed at 10am or 7pm (register by 3 Oct)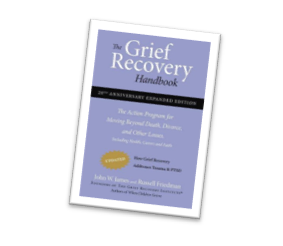 Start your recovery journey with us. Call 6788 8220 or email to reachus@emcc.org.sg to register.